General Surgery
The Ruesch Clinic makes available to its patients high profile medical teams who have chosen Naples as their reference point for abdominal surgery.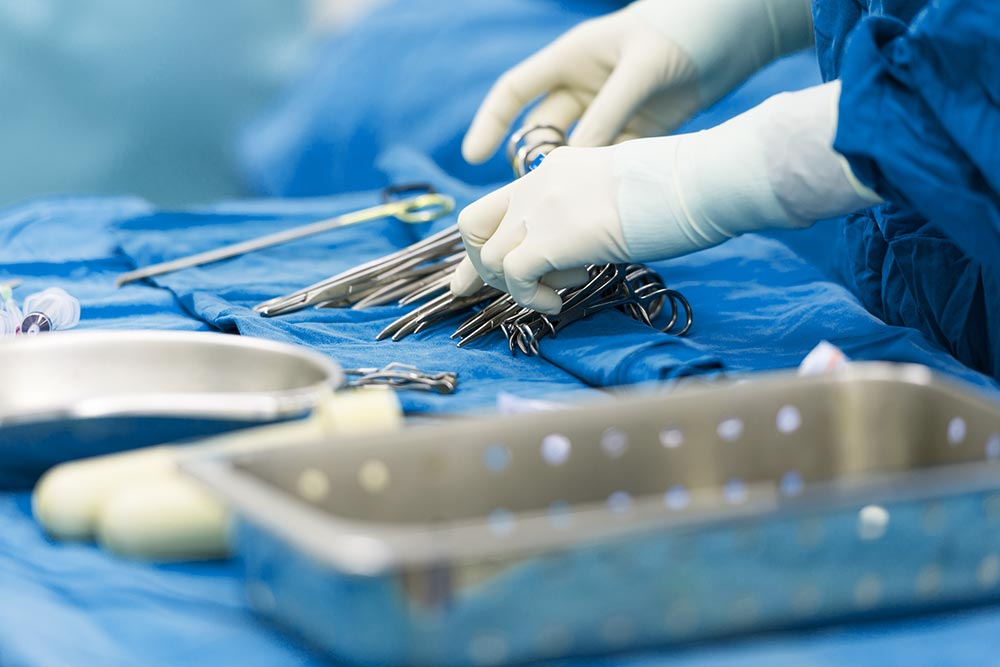 General Information
Contrary to what can be expected from the term – general surgery – it is a surgical specialization that in fact takes care of improving and resolving the prognosis of those diseases that affect the organs in the abdominal cavity. When it comes to general surgery, it is often referred to as abdominal surgery.
Insights
What is a general surgeon? What do they do?
A general surgeon is a specialist, who will have to intervene and operate on the organs inherent to our abdominal cavity.
The pathologies that are most often treated by these type of surgeons are illnesses present in the breast, the thyroid and the organs of the abdominal cavity. The most frequent pathologies for which we often turn to the general surgeon are for:
calculus
polyposis
removal of cysts
hiatal hernias
inguinal hernias
ulcers
gastric neoplasms
neoplasms of the digestive system such as neoplasms of the esophagus, neoplasms of the intestine, colon and rectum)
diverticulitis
other pain syndromes due to abdominal adhesions following other surgical operations.
biopsies of the lymph nodes
breast biopsies
In addition, surgeons specialized in general surgery may over-specialize in colorectal surgery (colorectal surgery is the branch of surgery that operates exclusively on all those benign or malignant diseases that affect part of the small intestine the colon, and rectum. We can therefore face malignant diseases such as colorectal cancer, but there are begign diseases such as diverticulitis and even more common diseases such as fissures or hemorrhoids) breast surgery, vascular surgery (which affects the veins and arteries and their removal), replacement or repair, cancer surgery (which has to do with the removal of neoplasms of all kinds), cardiopathic surgery, laparoscopic surgery (minimally invasive surgery where the surgeon operates on the pelvis and the abdominal cavity) and endocrine surgery.
In this regard, recently this minimally invasive surgery is becoming more particularly interesting. As the name suggests, it performs surgical procedures that allow the patient to be operated on with the least possible invasiveness. In fact, the surgery is becoming more established through highly specialized and cutting-edge machinery maneuvered by the surgeon to aid in operating in a precise and effective manner. This type of practice, that operates with this type of advanced machinery is otherwise known as robotic surgery.
How does the general surgery visit work?
The general surgery visit is a preliminary assessment with the doctor, who evaluates the patient to understand if they are a possible candidate to receive the surgery. It is possible the specialist may also use the help of other doctors to discuss a more in-depth consultation for the patient.
The visit therefore serves to make contact with the patient who needs an operation with the surgeon, usually addressed to a general surgeon. Not only can you address benign diseases but also discuss operations for patients who have problems related to malignant tumors. In fact, often these interventions are aimed at fighting tumors, but can also be interventions of a purely aesthetic nature which are often addressed in plastic surgery.
When you undergo the general surgery visit, other minor problems are also checked, such as thyroid dysfunction or the appearance of hiatal, both hiatal and inguinal hernias. In addition to these problems, we also evaluate whether general surgery can be used to aide additional problems concerning skin and nails. In this regard we seek out patients who, after having undergone dermatological examinations, suffer with problems such as lipomas, in the trivial or ingrown nails.
In addition, general surgery can also provide aid to a specialist in this field works, for example, with patients suffering from clinical obesity (in this case the surgeon will typically work with a larger and more organized team).
After the general surgery visit, the specialist must determine not only if the patient's problem can be resolved through surgery but also determine the general condition of the patient.
In fact, the doctor will question the patient regarding the possible pathology but also about his lifestyle and family incidence of some diseases (such as breast cancer or bowel cancer). Laboratory tests are then performed measuring the cardiovascular and respiratory apparatus though spirometies, general urine and faecal tests, blood tests, and more specific test for specific pathologies (such as gall bladder calculations) that may require a prescribed radiograph.
However, there are several precautions to be taken into account when dealing with this type of operation. Particular attention must be paid to patients present with problems of clinical obesity or to patients over the age of sixty. Given their age or a patient's tendency to bleed excessively, there may be a need for more special care and assistance.
General Surgery in Naples
Providing the best services of General Surgery in Naples for all patients, also from neighboring cities, who want to reserve the best doctors in the national field to care for their health.